Retro round vintage style table in natural ash wood (80cm) - Oldhouse
Board made of natural ash wood.
Natural rattan central tabletop.
Beech wood legs.
Available in natural color and black.
Vintage design style.
Returns
We will assume the return costs, but please keep in mind that both the shipment of the product and the return have a significant environmental impact.
"It is everyone's responsibility to care for the environment, so make sure before buying that it really is the product you need."
Recommendations before buying:
Review all product specifications.

Review all the images on the product sheet.
Review the image with the product measurements.
Measure the area where you intend to use the furniture.
If you have any questions, please contact the customer service department before placing an order.
For more information: You can consult the Shipping and returns section.
| | |
| --- | --- |
| Material | Wood |
| Base material | Wood |
| Board material | Wood |
| Type of wood | Natural ash |
| Height | 75.4cm |
| Width | 80.5cm |
| Depth | 80.5cm |
| Board length | 80.5cm |
| Long distance between legs | 44cm |
| Short separation between legs | 44cm |
| Small table height | 40cm |
| Board diameter | 80.5cm |
| Board thickness | 2.6cm |
| Base width | 50cm |
| Seats | 4 |
| Form | Round |
| Style | Vintage |
| Number of legs | 4 |
| Units per box | 1 |
| Approximate weight | 16.5kg |
The vintage-style Oldhouse dining table has been designed for lovers of something different. Its main board is made of beech wood , which combines perfectly with the natural rattan used in the lower board. The table feet are made of beech wood . Available in black and natural so you can adapt it to any of your rooms.
Ash Wood
Ash wood is essentially light, bordering on white. It is ideal for furniture, since it offers great resistance and durability. Its fine and elongated veins offer elegance and minimalism.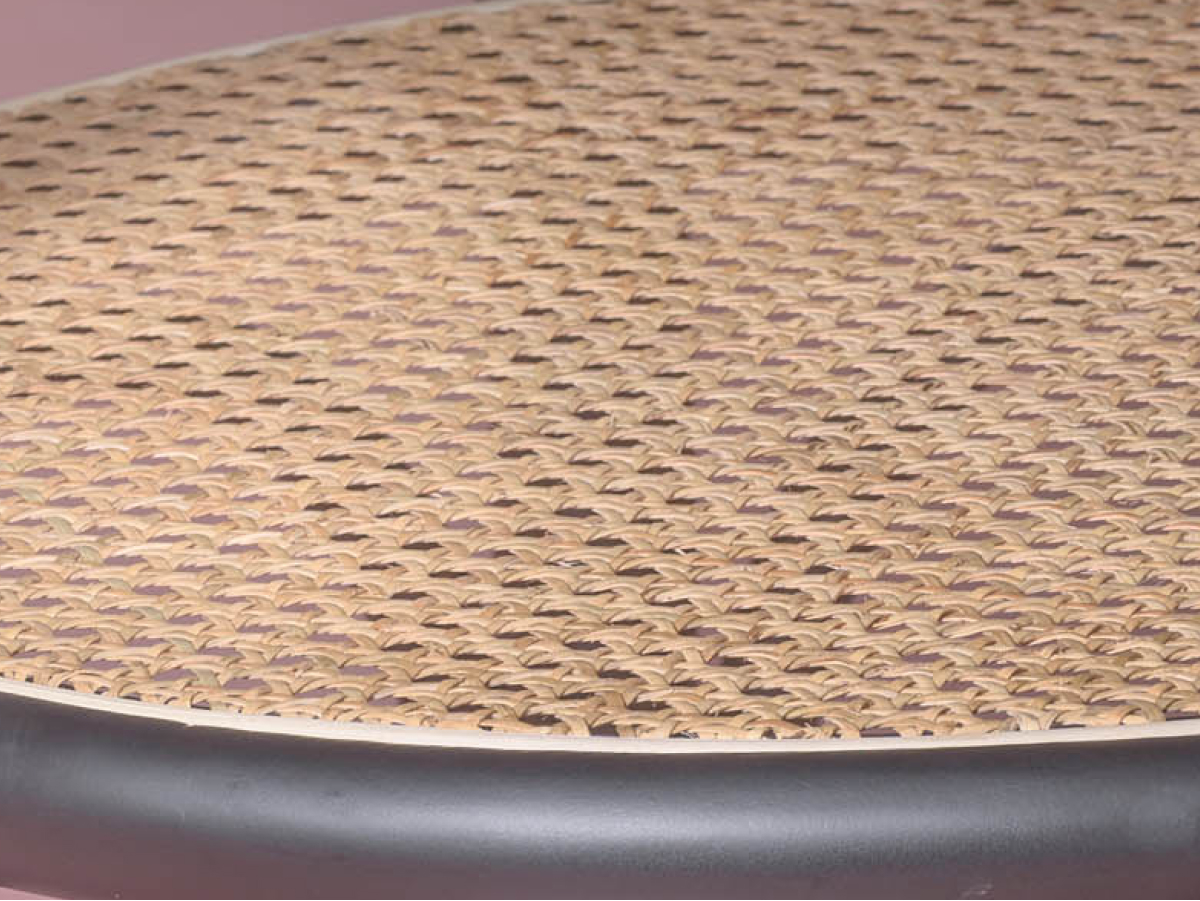 rattan
Rattan is a material with long and flexible fibers. Its fibers are practically impossible to break, which is why they are used for indoor and outdoor furniture. We can find it natural or synthetic, and the use that we will give our furniture will depend on it, being natural for interiors and the ideal synthetic for exteriors.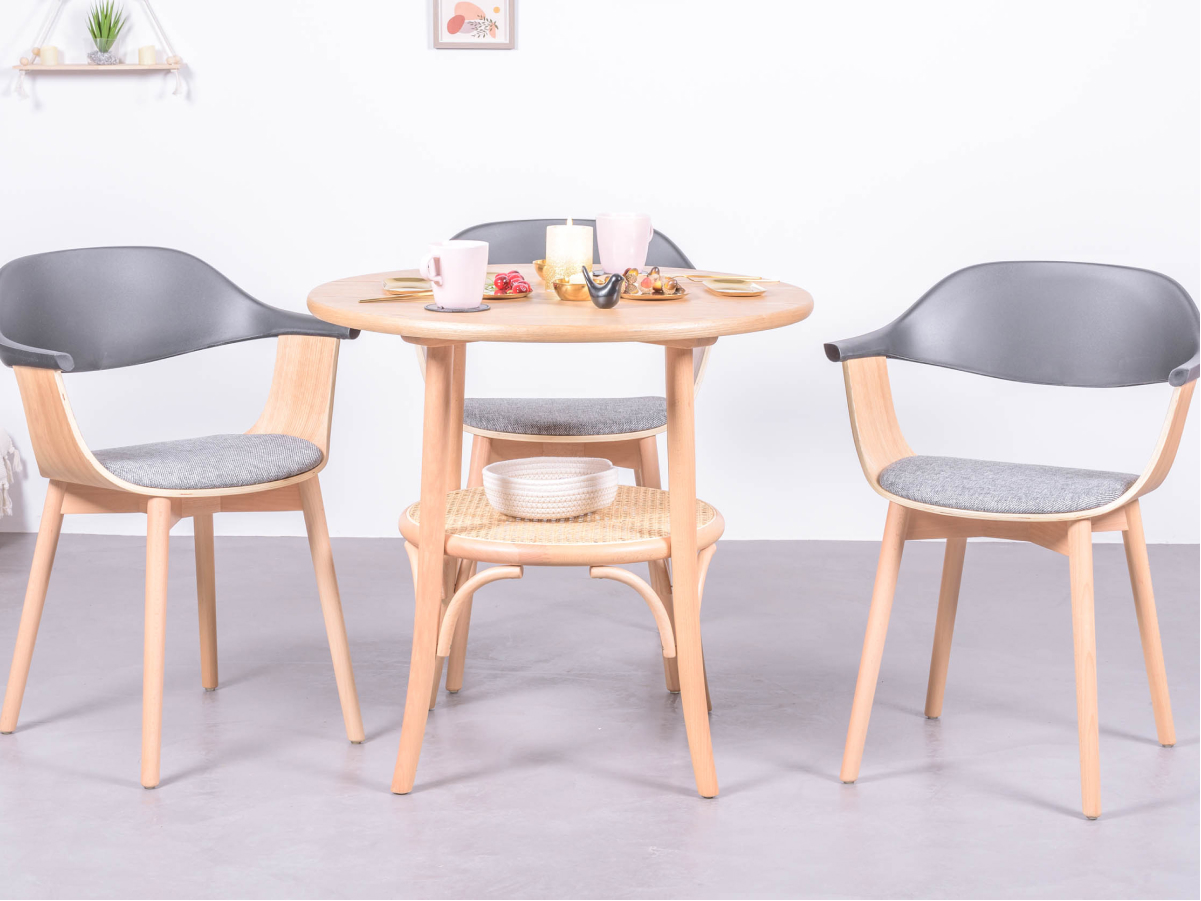 Vintage style
The vintage style is based on collecting different characteristics of the traditional and old design and turns it into something new and contemporary. It focuses on classic materials such as wood, rattan and wicker, combining them with each other, and with new materials.