Retro chair upholstered in aged imitation leather - Slice
Leatherette upholstered seat.
Black lacquered stainless steel legs.
Ideal for Nordic and industrial style rooms.
Variety of colors available.
Returns
We will assume the return costs, but please keep in mind that both the shipment of the product and the return have a significant environmental impact.
"It is everyone's responsibility to care for the environment, so make sure before buying that it really is the product you need."
Recommendations before buying:
Review all product specifications.

Review all the images on the product sheet.
Review the image with the product measurements.
Measure the area where you intend to use the furniture.
If you have any questions, please contact the customer service department before placing an order.
For more information: You can consult the Shipping and returns section.
| | |
| --- | --- |
| Material | Textile |
| Seat material | Textile |
| Backrest material | Textile |
| Base material | Metal |
| Textile Type | leatherette |
| Metal type | Lacquered stainless steel |
| Height | 81.5cm |
| Back height from seat | 38cm |
| Seat height | 54cm |
| Width | 53.5cm |
| Seat width | 53.5cm |
| Backrest width | 50cm |
| Depth | 49cm |
| Seat depth | 41.5cm |
| Style | Scandinavian |
| Number of legs | 4 |
| Maximum weight supported | 120kg |
| Units per box | 4 |
| Approximate weight | 5kg |
The Slice dining chair is an example of minimalism. Its design is simple, but it manages to attract the attention of those who see it. Its seat is made of leatherette , while its legs are made of black lacquered stainless steel .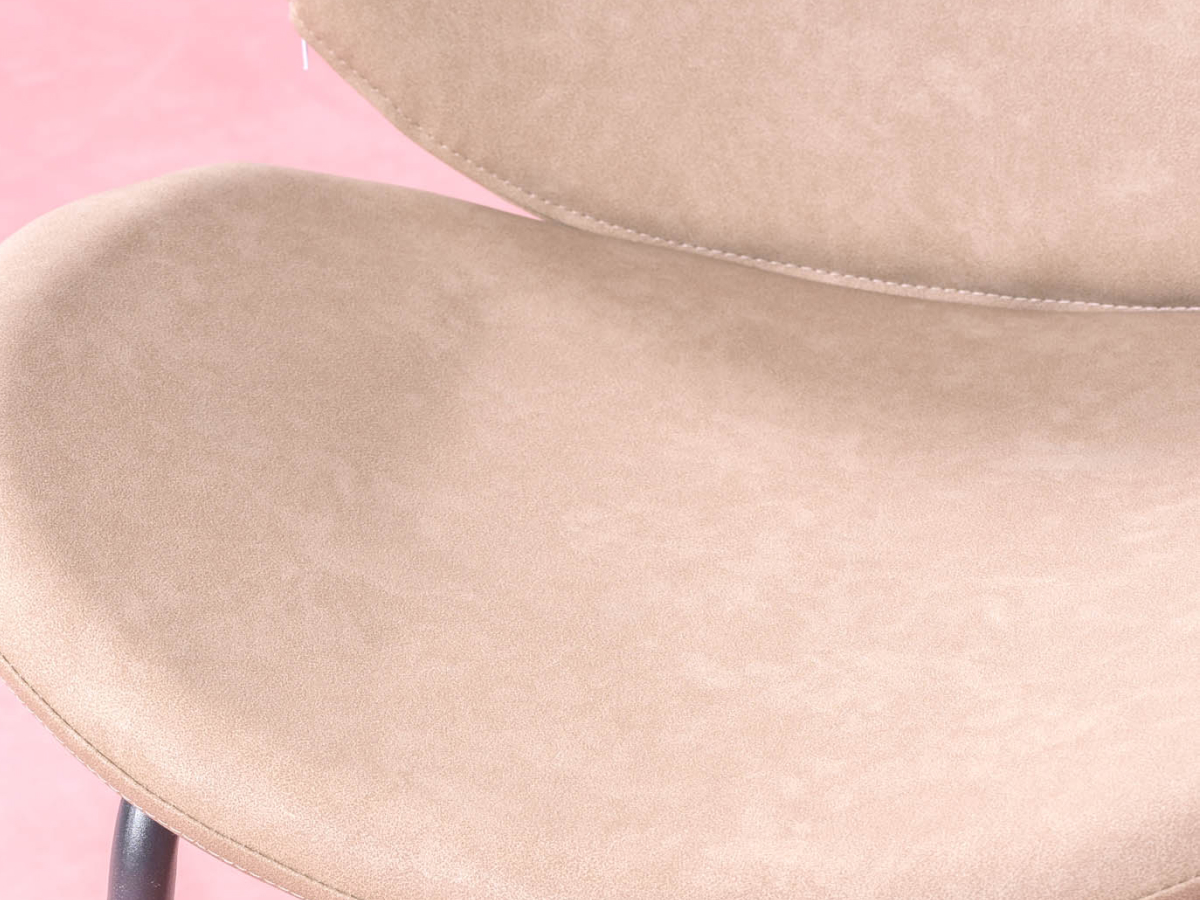 Leatherette upholstery
Leatherette is a synthetic material that imitates components of natural leather. It is very resistant to wear, scratches and abrasion. It is a washable textile both wet and dry. This material meets many of the aesthetic and functional characteristics of leather, but is much cheaper.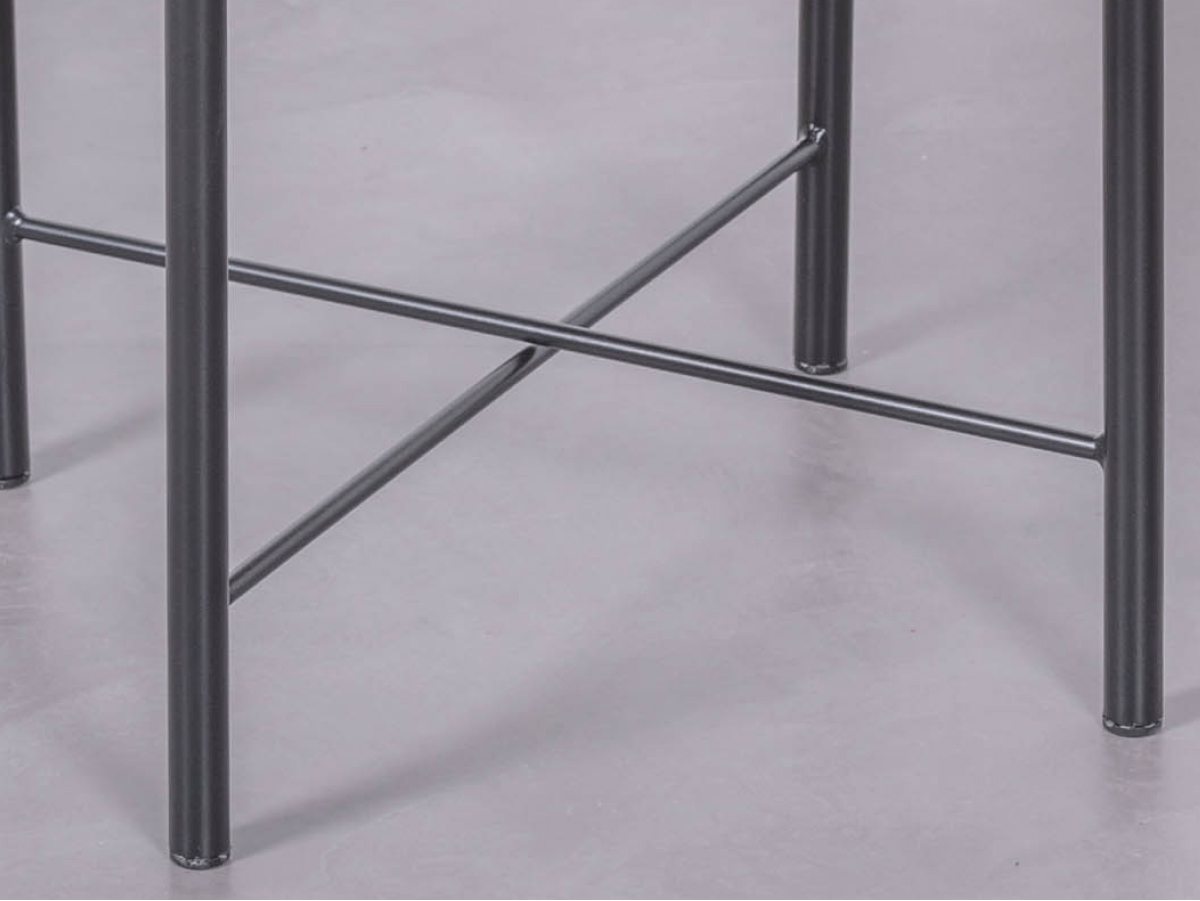 lacquered steel
Steel is a very resistant material, which can withstand strong impacts and blows without losing its shape. Its hardness is accompanied by greater durability compared to other similar materials. Its lacquered finish makes the furniture more aesthetic, but without losing the anti-corrosion capacity so characteristic of the material.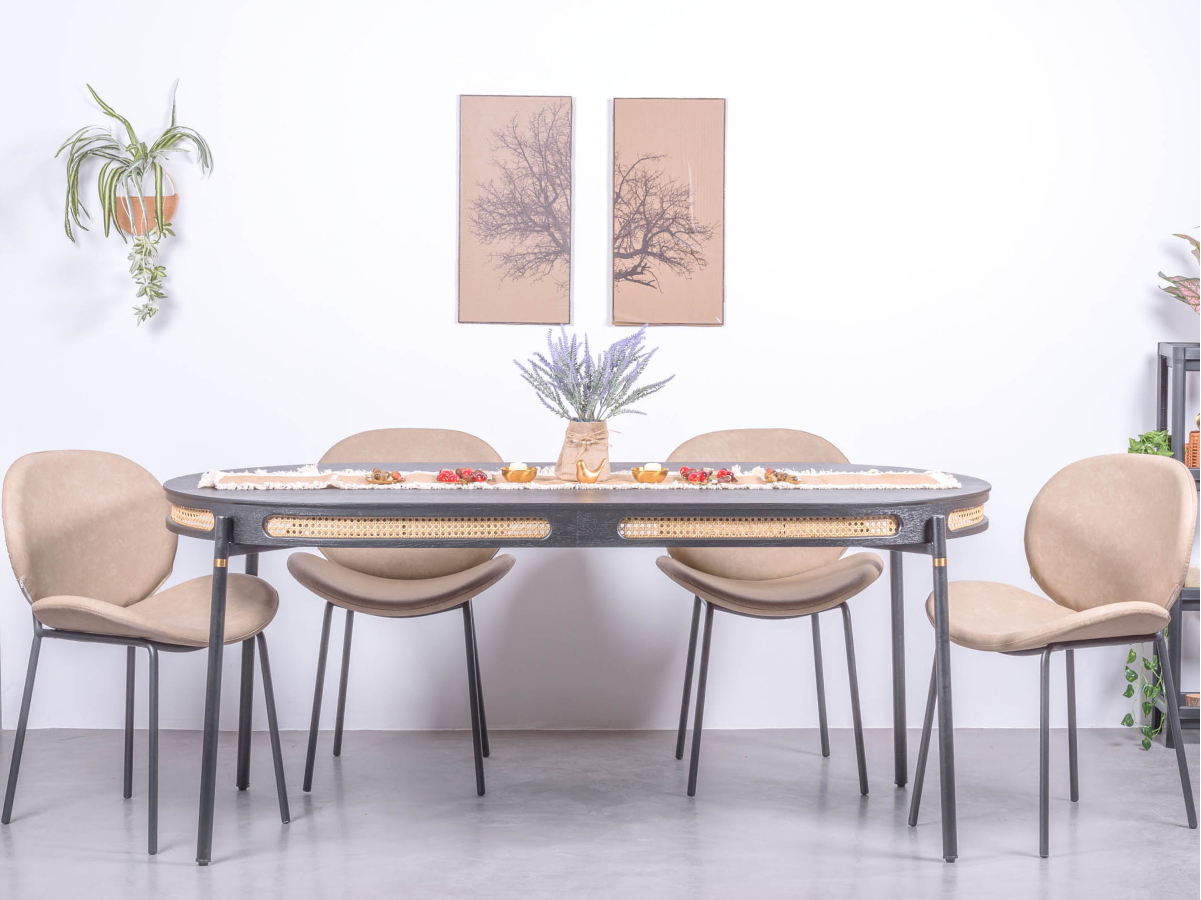 nordic style
The Nordic decoration style is simple, functional and warm. This style is characterized by cleanliness and clarity, using light tones, where white predominates. Among the most used materials is wood.