Rustic armchair with natural ash wood - Earth
Nordic armchair with gray cotton cushion.
Backrest in natural ash wood.
Black lacquered stainless steel legs.
Returns
We will assume the return costs, but please keep in mind that both the shipment of the product and the return have a significant environmental impact.
"It is everyone's responsibility to care for the environment, so make sure before buying that it really is the product you need."
Recommendations before buying:
Review all product specifications.

Review all the images on the product sheet.
Review the image with the product measurements.
Measure the area where you intend to use the furniture.
If you have any questions, please contact the customer service department before placing an order.
For more information: You can consult the Shipping and returns section.
The Nordic Earth armchair has been made by mixing different materials, achieving a unique design. Its gray cotton upholstered seat and cushion contrast with its light walnut wood backrest . Its slim legs in black lacquered stainless steel give it elegance.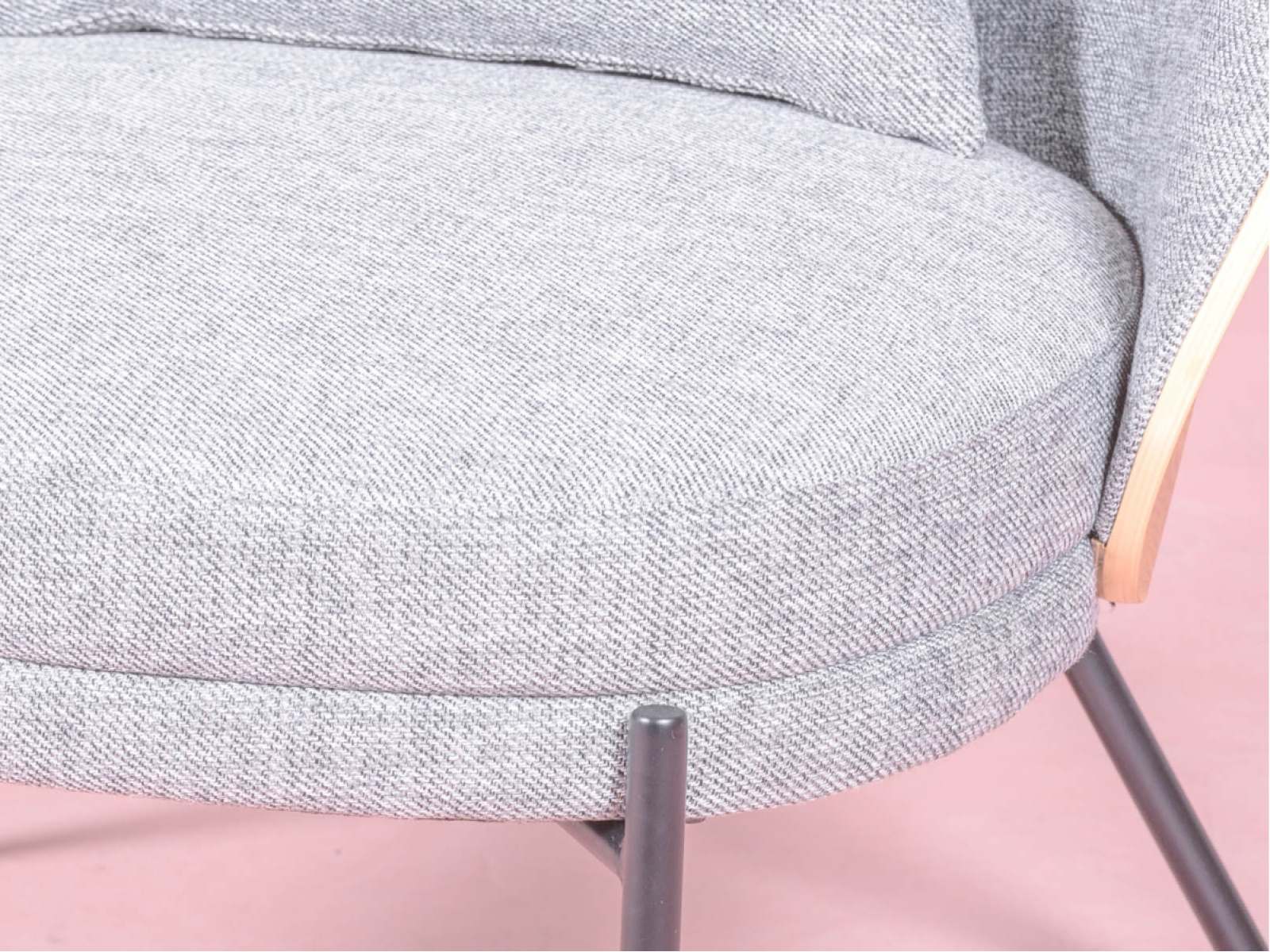 upholstered in cotton
Cotton is a natural fiber that is light, soft and easy to clean. Its fibers allow it to be dyed in different colors, achieving a variety of finishes for furniture design. Its color has an impeccable fastness, resisting use, washing and sweat.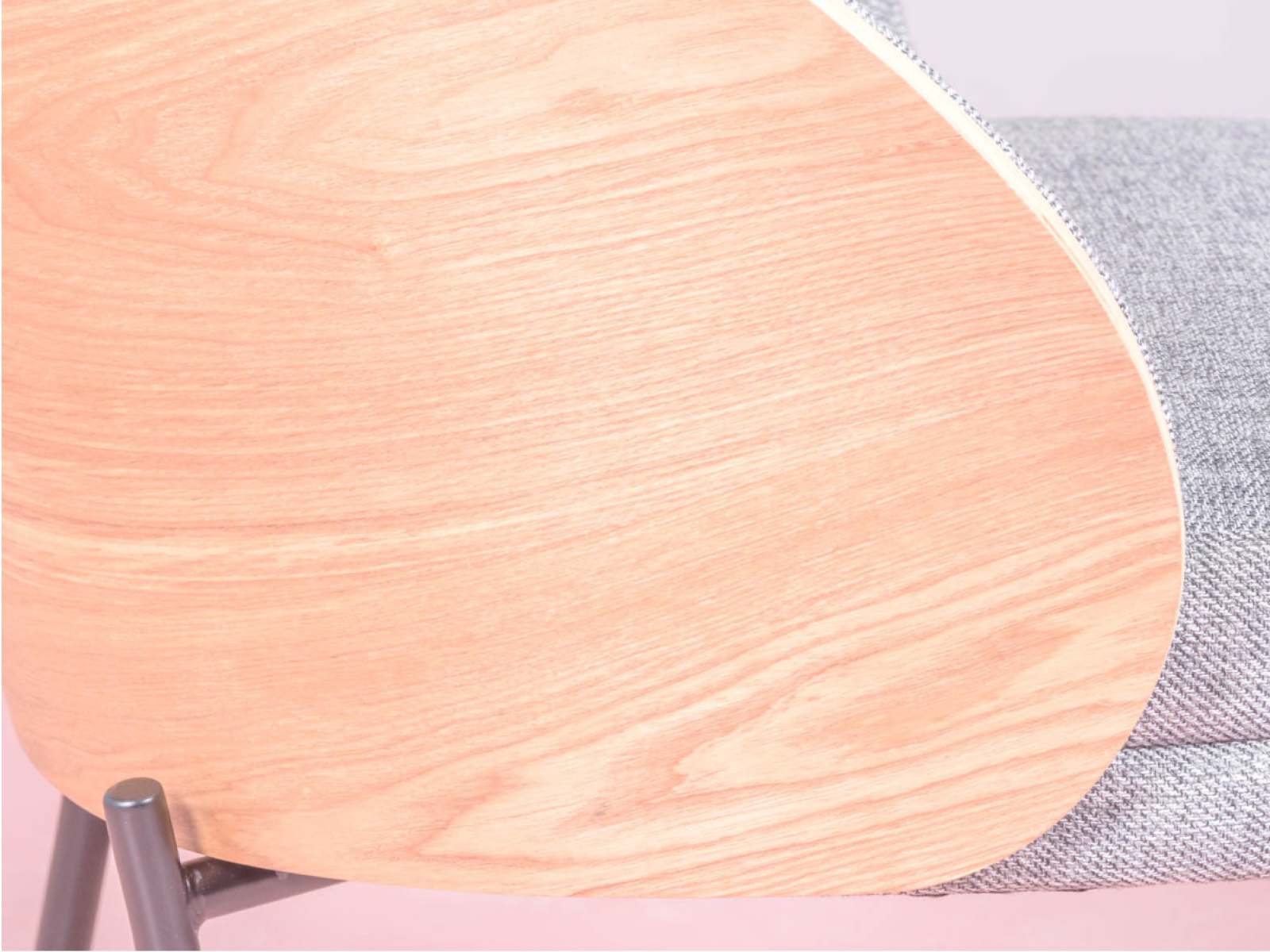 Ash Wood
Ash wood is essentially light, bordering on white. It is ideal for furniture, since it offers great resistance and durability. Its fine and elongated veins offer elegance and minimalism.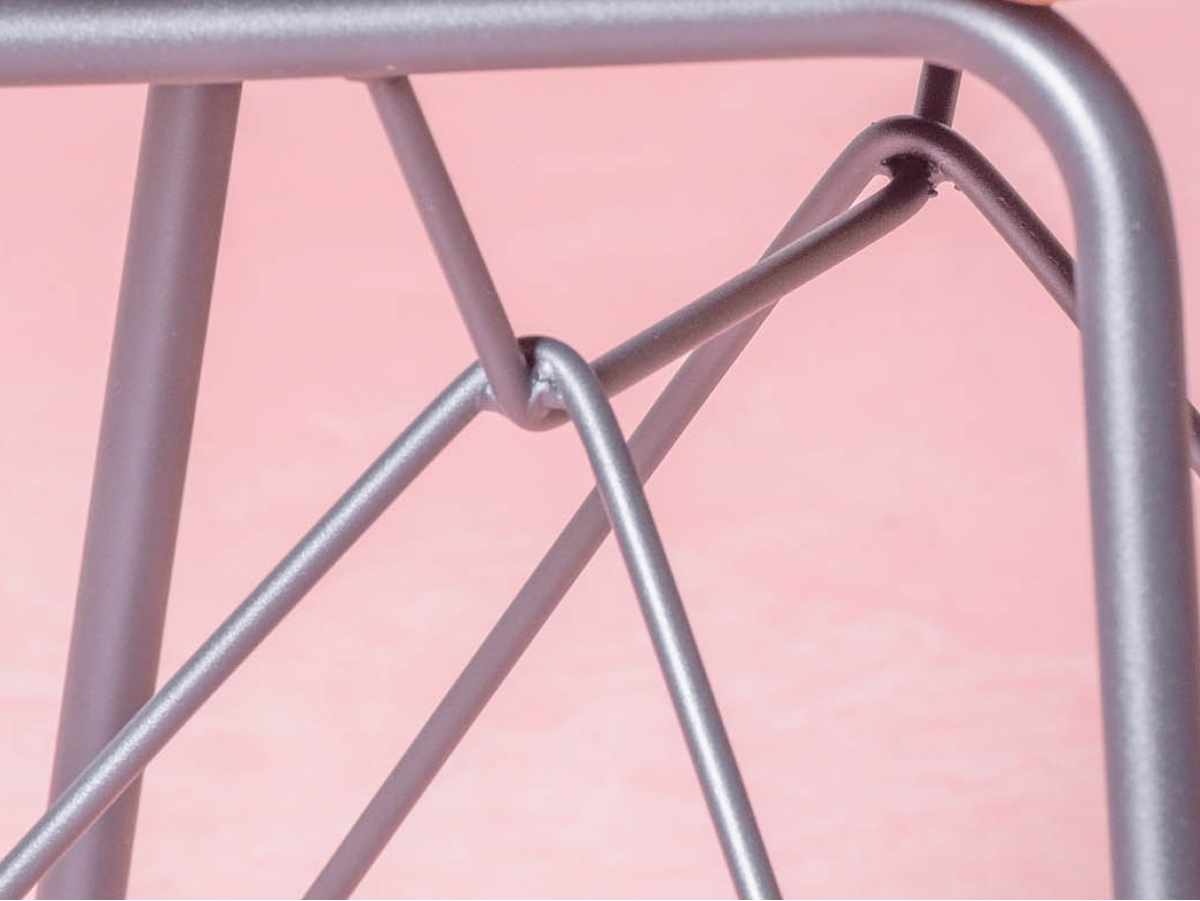 Stainless steel
Steel is a very resistant material, which can withstand strong impacts and blows without losing its shape. Its hardness is accompanied by greater durability compared to other similar materials. It allows an endless number of finishes on its surface, such as shiny, matte and polished.